RagingStallion.com Unleashes Unsheathed Raw Power
RagingStallion.com, the Falcon Studios Group site featuring natural men, announced the release of the debut scene from its latest feature, Raw Power. Award-winning director Steve Cruz directs Kurtis Wolfe and Eddy Ceetee in a steamy, unleashed and unsheathed scene. The debut update will go live on RagingStallion.com on Friday, May 25, 2018 – the same day as the full no boundaries and no barriers DVD & Downloads are available on the Falcon Studios Group Store.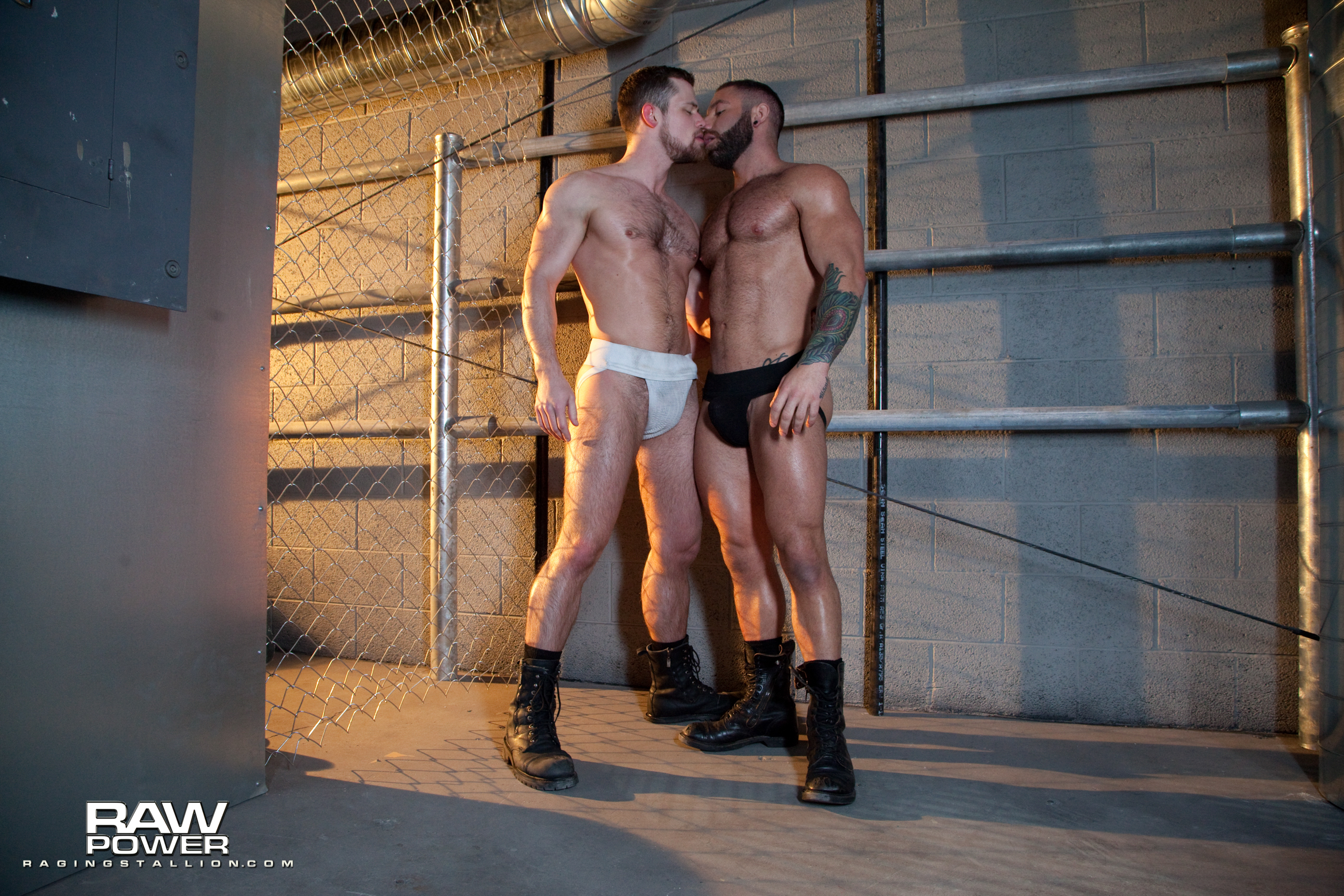 When sweaty studs Kurtis Wolfe and Eddy Ceetee meet up in their jock straps they take their time getting each other hard with a nice long tongue bath. Eddy loves the taste of Kurtis and works his way down to his dripping cock. Eddy licks the precum off before taking it down his throat to satisfy his primal cravings. Eddy begs for Kurtis to slide his cock in his ass but Kurtis wants to take it slowly. Instead, Kurtis bends Eddy over and tongue fucks Eddy's hole until he's wide open and ready for dick. Just when Eddy thinks he's getting fucked, Kurtis surprises Eddy by bending over to take Eddy's dick instead. Eddy loves the surprise and slides his pole deep into the stud's tight ass. He pumps away until he's ready to get fucked himself. Eddy lies back with his legs open and invites Kurtis inside. Kurtis happily sticks his dick inside the hole in front of him and rams him hard until Eddy explodes all over his own hairy crotch. The sight of Eddy erupting gives Kurtis the final push he needs to finish the job. He pulls out and sprays Eddy's asshole with pure white cum before he fucks it back into the used up stud.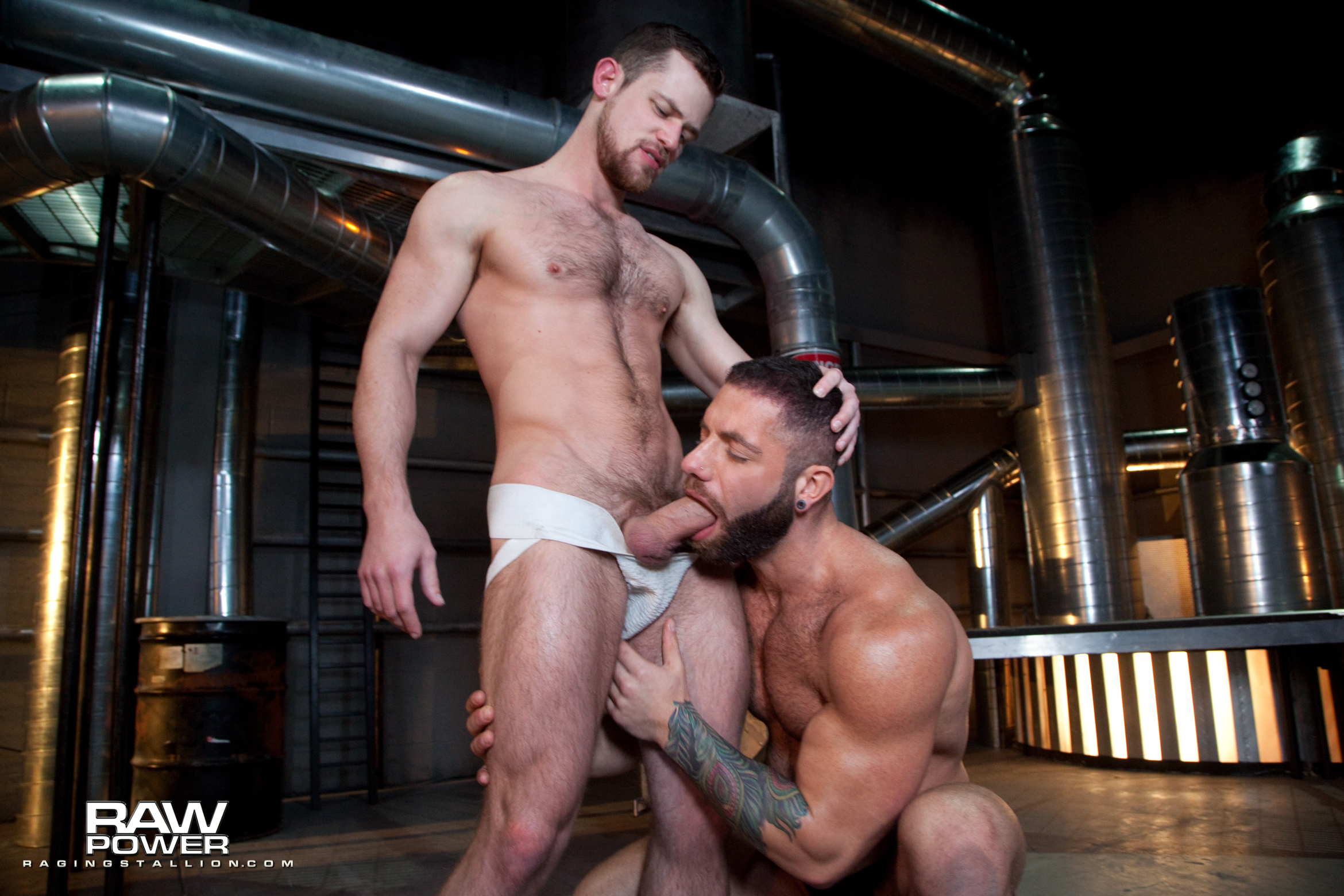 "I'm proud to have been a part of Raging Stallion's breakthrough crossover," said director Steve Cruz. "This first scene is a great intro to the rest of the movie where we ditch the storyline and get right to the hot, sweaty sex. Kurtis and Eddy are amazing and know they've made porn history in this Raging Stallion first."