Arad Winwin Debuts 'Raw Workloads' with Cazden Hunter on HotHouse.com
HotHouse.com has announced the exclusive world premiere of the debut scene from their upcoming bareback feature, Raw Workloads. The first scene directed by Trenton Ducati stars fan favorites Arad Winwin and Cazden Hunter. The debut from Raw Workloads will appear on HotHouse.com on Wednesday, February 06, 2019. The complete DVD and scene downloads will be released on the Falcon Studios Group Store on Friday, February 08, 2019.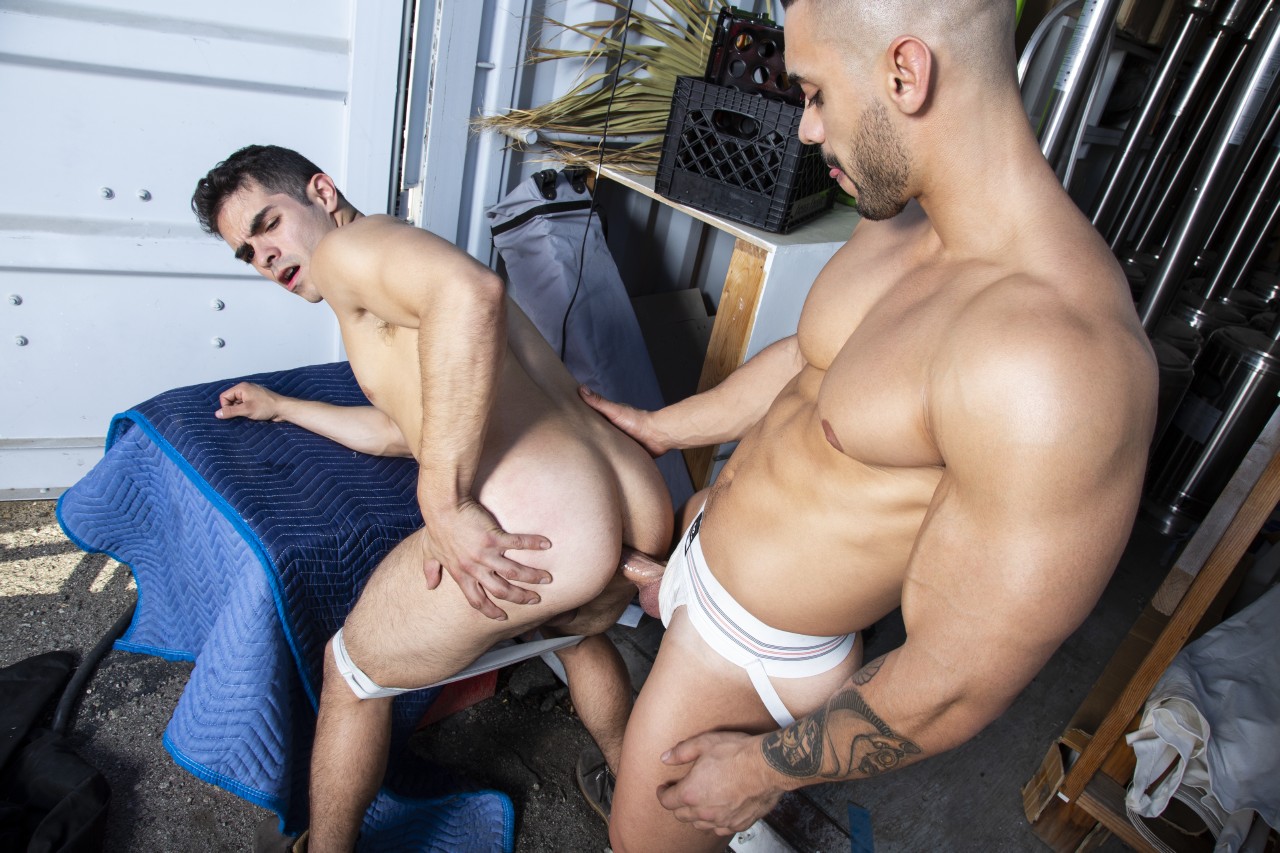 In the scene, Arad Winwin finds his hired hand, Cazden Hunter, being lazy on the job and leaning on his truck. Arad has no time for slackers and when Cazden offers to do anything to make it up to his boss, Arad pulls out his thick, hard dick and tells his employee to get to work. Cazden needs this job so he gets on his knees to take the big, uncut dick down his throat. When Arad is rock-hard from Cazden's talented mouth, he stands his employee up and pushes him against the tool shed door. Arad can hardly wait to get a taste of Cazden's tight ass and gets to work rimming the willing stud. After opening him up with his tongue, Arad is ready to shove his raw cock deep into Cazden's bare hole. Arad bends Cazden over and starts pounding away, going balls deep with the first thrust before he picks up the pace to give Cazden the fuck of his life. Arad wants to see the look on Cazden's face as his bare cock pumps in and out so Arad flips the stud onto his back. The thrusts keep coming from Arad's cock until he fucks the cum out of his hired man and that's all it takes for Arad to let go. Arad pulls his cock out of Cazden's ass and erupts all over Cazden's freshly fucked hole. With cum leaking on Cazden's hole, Arad fucks his own load into Cazden as he shoves a dirty jockstrap into Cazden's mouth and gives him another stern warning never to touch his truck again.
"I'm elated that Arad and Cazden are the two hunks that are debuting this new series, Raw Workloads," said director Trenton Ducati. "These two have unbelievable energy and the result is a really hot scene, filled to the brim with intense, bareback fucking."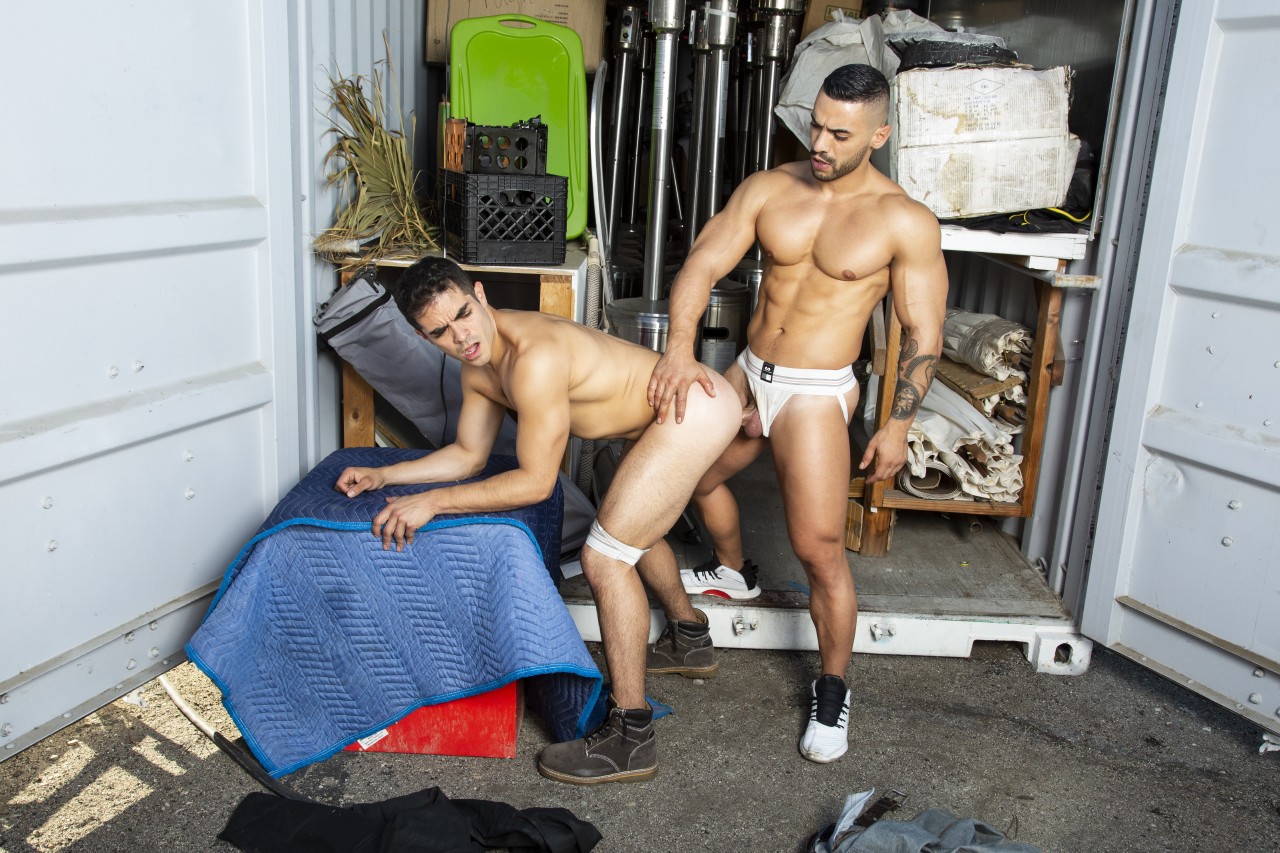 PREVIEW THE SCENE BELOW!