RagingStallion.com Releases Debut Update From 'Otter Erotic'
RagingStallion.com, the Falcon Studios Group site featuring natural men, announced the release of the debut scene from its latest feature, Otter Erotic. Award-winning director Steve Cruz directs Raging Stallion Exclusive Drake Masters, alongside Tegan Zayne in a peepshow where a striptease is the precursor to the hardcore pounding action. The scene will go live on RagingStallion.com on October 26, 2018. The DVD and scene downloads will be available the same day on the Falcon Studios Group Store.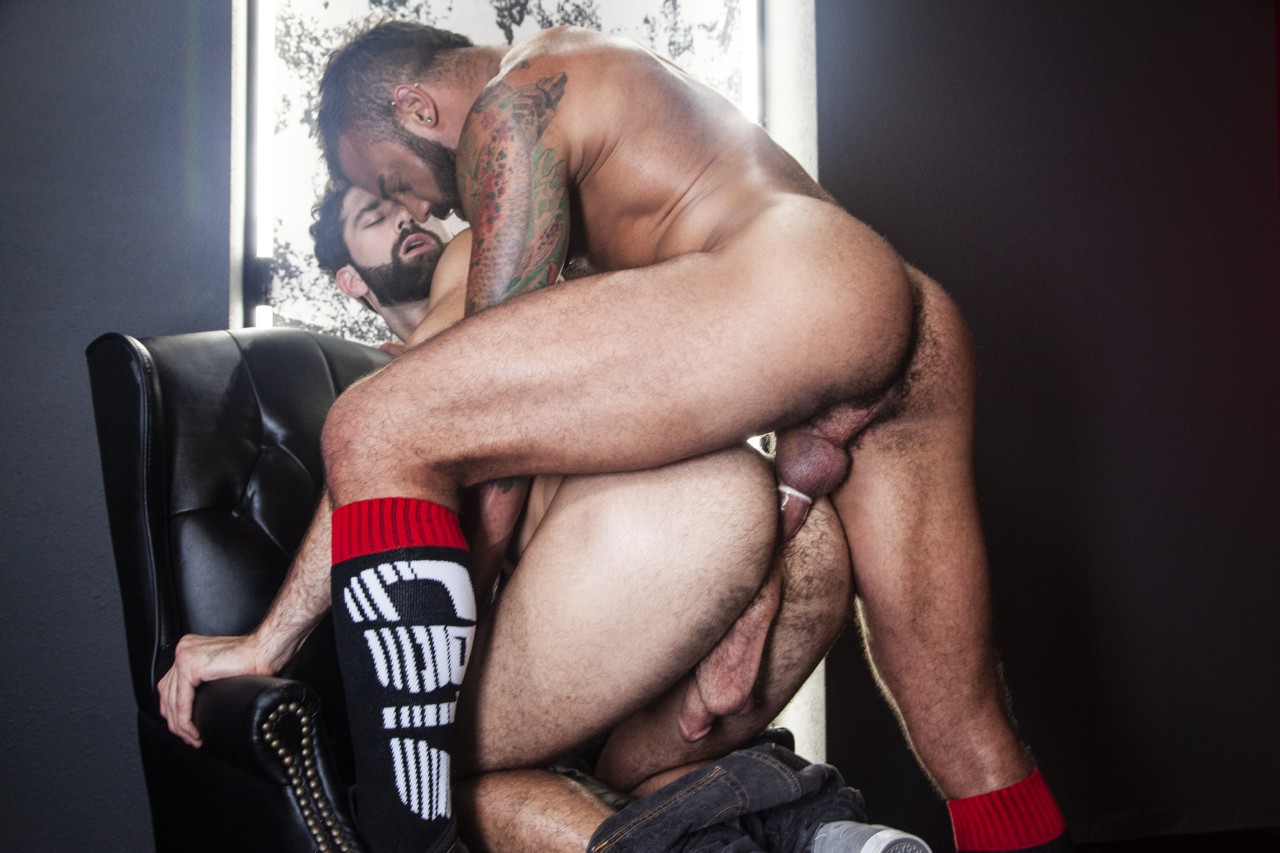 Tegan Zayne discretely slips into a peepshow to watch Drake Masters do a striptease. Tegan feeds his coins into the booth to keep a constant view of Drake as both horny studs pull out their dicks and start stroking. When Tegan finally feeds enough money into the booth, Drake relents and allows Tegan to step through the window. Tegan offers up the rest of his money and makes the demand that Drake fuck him hard and deep. Drake happily offers up his swollen cock and slips it deep into Tegan's hairy hole. The ripped stud pounds away on Tegan's scruffy ass from behind before sitting back to let Tegan take over the work. Tegan eagerly hops on Drake's big pole and rides away, moaning and grunting from every inch that's planted deep in his ass. All the cock that's stuffed up Tegan's ass pushes him to climax and a massive release of his load. With Drake still balls deep in his hole, Tegan coats the floor with an explosion of cum. After he nuts, Tegan still wants some more of Drake and kneels down in front of the hairy hunk with his mouth open wide, ready to receive his load. "Paint this beard," Tegan commands as Drake finishes off the session by doing as he's told. Drake unleashes a monster load all over Tegan's face and mouth before the studs stand up and share Drake's jizz with a sloppy, sticky kiss.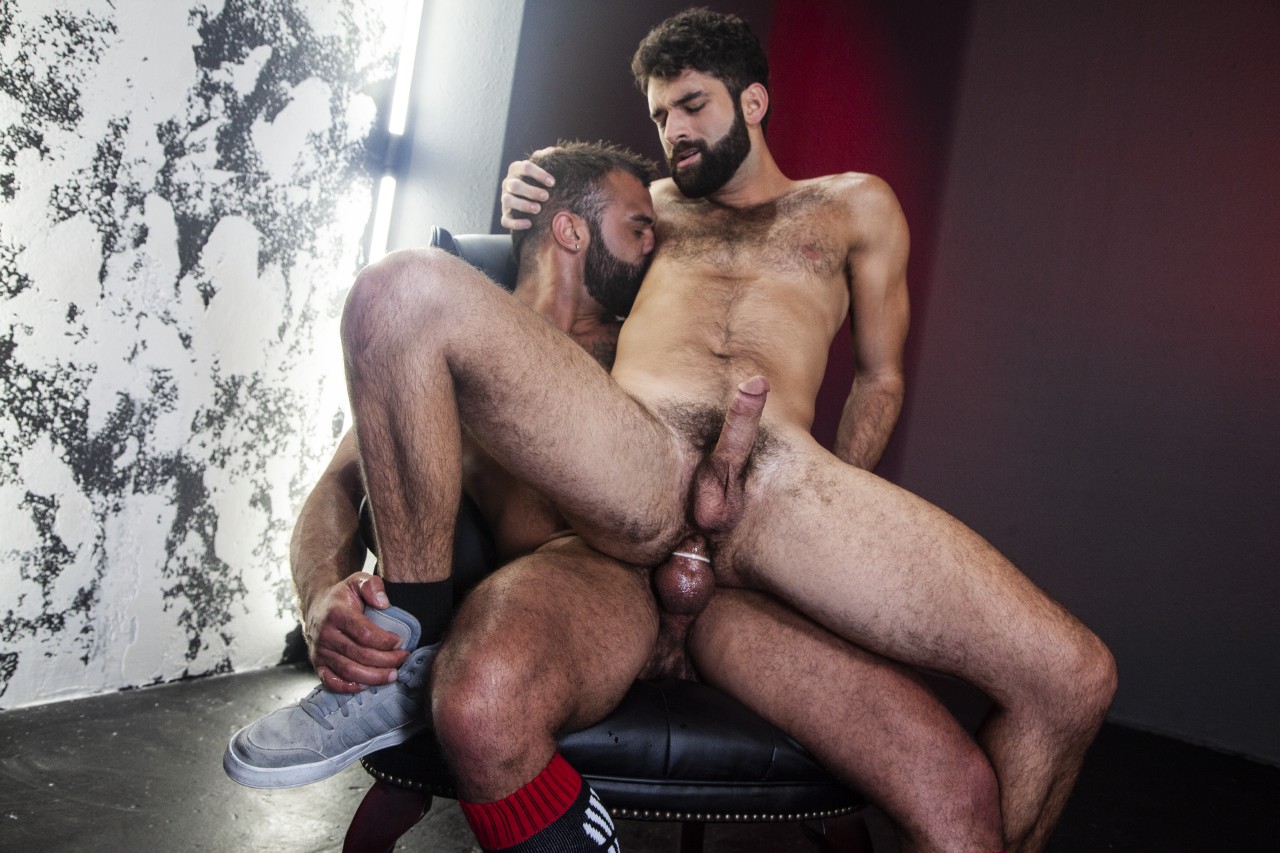 "This match between new Exclusive Drake Masters and our former Exclusive Tegan Zayne is the quintessential scene for Raging Stallion fans" says director, Steve Cruz. "Hairy fans will lose their loads! The voyeuristic theme set in a classic peepshow is also a huge turn on. A fantasy where the customer gets to look, AND touch!"