Raging Stallion Revs It Up with 'Maximum Torque' On DVD & Downloads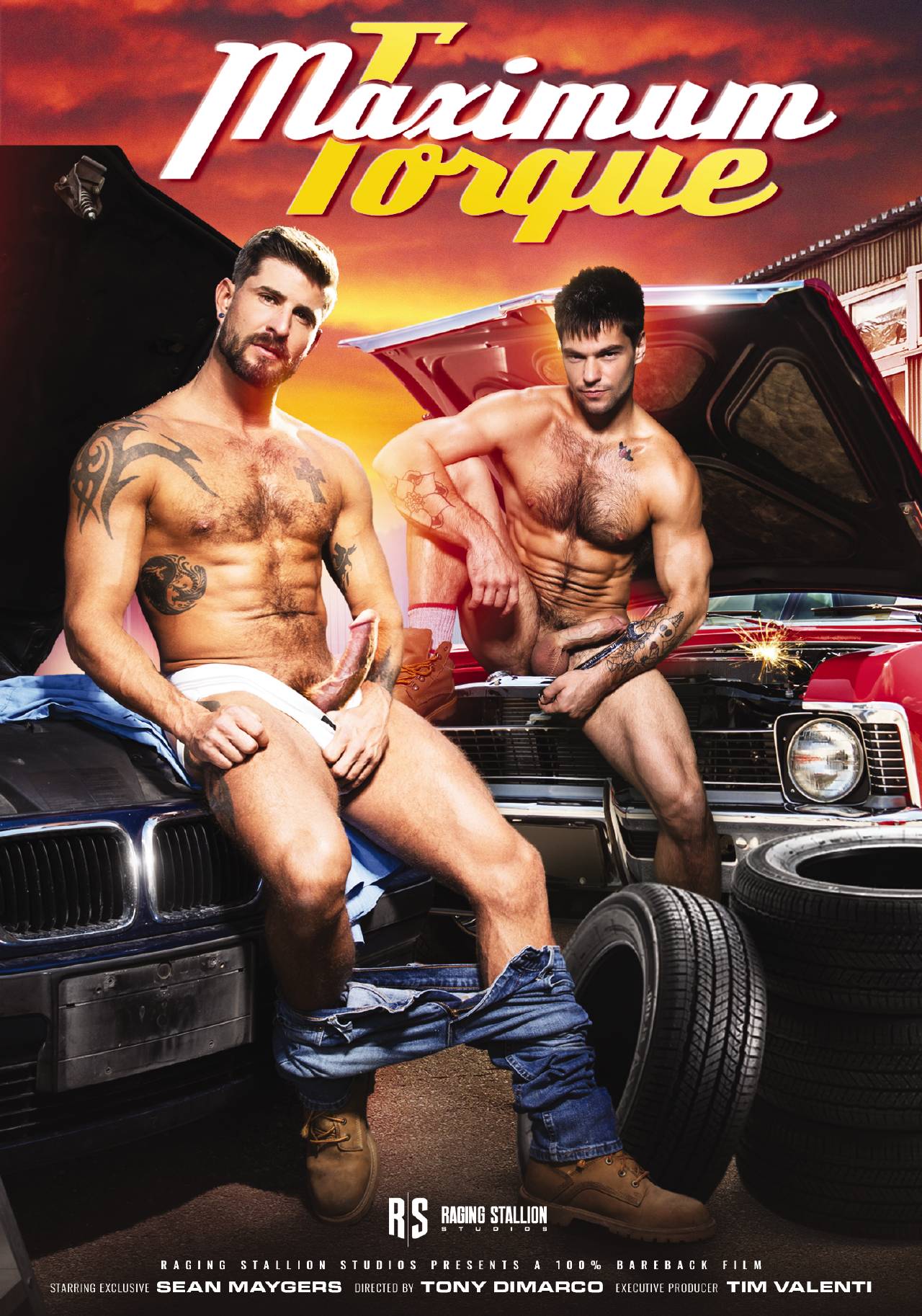 Raging Stallion, the site featuring rugged men and raw action, has announced the release of their newest bareback feature, Maximum Torque. Award-winning director Tony Dimarco kicks the bareback sex into overdrive with ten rugged, hard-hitting men eager to get under the hood with their rods and work out some pistons. Maximum Torque just hit the streets on DVD and Digital Download from the Falcon|NakedSword Store.

The oil-slicked studs of Maximum Torque stars Exclusive Sean Maygers, with hunks Jake Nicola, Vince Parker, Chris Damned, Logan Stevens, Kirk Cummings, Devin Trez, Myles Landon, Aspen, and Dante Colle.

At this auto body shop in the heart of Palm Springs, horny mechanics and their eager customers are delivering 'Maximum Torque' to willing holes and eager cocks. When Jake Nicola stops by the shop to get his car checked out, he gets distracted and pays mechanics Vince Parker and Chris Damned with his cock and hole. While Logan Stevens is repairing an old car, Sean Maygers helps out with a scorching flip-fuck around the junkyard. In the bathroom stalls at the shop, Devin Trez breeds Kirk Cummings' ass thru a gloryhole in the stall. Aspen keeps messing with Myles Landon while he's working, so Myles bends the prankster over and breeds his hairy hole raw. An offroad race thru trails in the desert leads to Dante Colle getting his ass stretched in the desert by Chris Damned. Grab your cock and kick it into overdrive as the men of Maximum Torque race to drain their balls for you.

"From start to finish, this hard-to-beat cast works together to keep up the speed with hot, bareback fucking'," states award-winning director, Tony Dimarco. "Ripped men working on cars and getting off in the desert is what it's all about."

"Maximum Torque hits it right out of the gate and doesn't ease up," says Falcon|NakedSword President, Tim Valenti. "It's a high-speed, high sexual tension roller coaster that will leave fans begging for more."
PREVIEW 'MAXIMUM TORQUE' BELOW