Gay Porn Newcomer Reign Debuts as Falcon | NakedSword Exclusive

Contract Star Will Premiere in Raging Stallion's 'Get A Room Too'
Falcon | NakedSword announced today that gay porn newcomer Reign has signed as the latest addition to the studios' list of world-class exclusives. Signing on to appear exclusively in Falcon | NakedSword features over the next year, Reign has officially been added as a contract star for the world's most prolific producer of quality gay male adult video.
Reign will make his gay professional porn debut in Get A Room Too, Raging Stallion's gay, clothing optional resort all-sex feature filmed at CCBC in Palm Springs, premiering on RagingStallion.com, next Friday, July 9, 2021.
Hollywood handsome with a 6'2" statuesque physique, Reign sports a hefty 8-inch cock, a spectacular ass and a ripped, tattooed body. After delivering an intense and authentic debut performance, this new Exclusive promises to wow fans with every new movie in which he appears.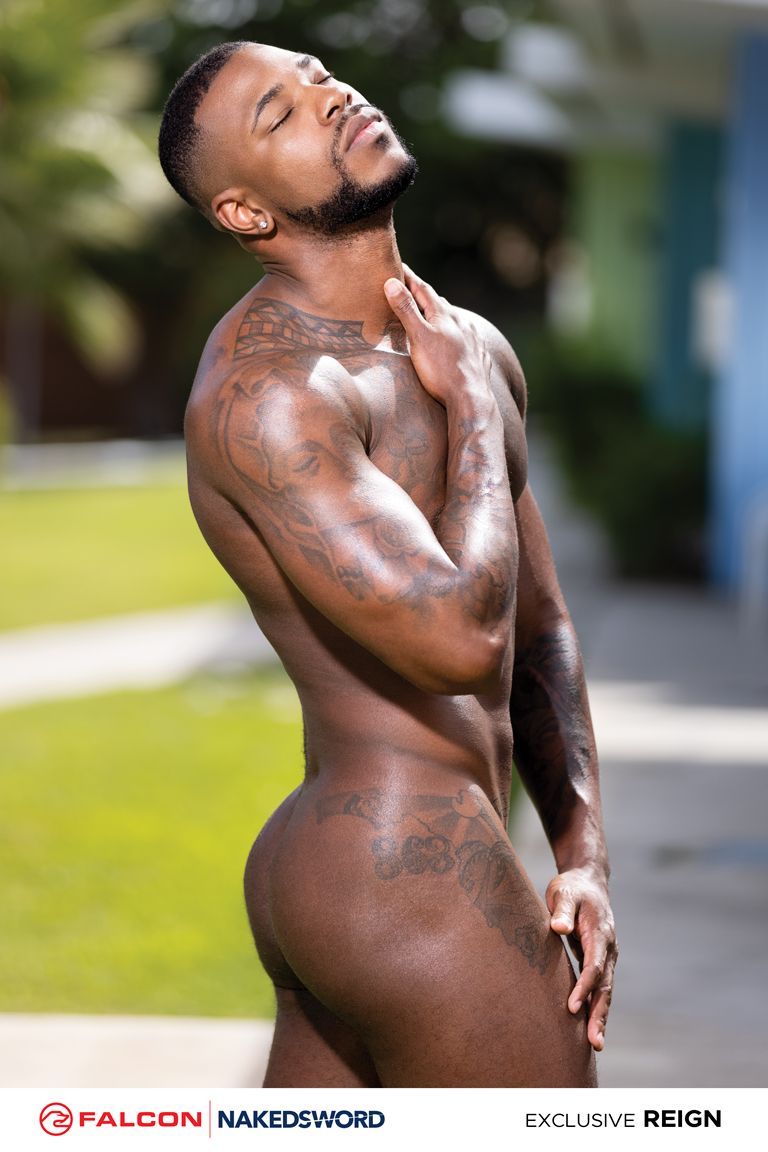 Bursting onto the adult scene in 2020, Reign started creating solo content and releasing it on fans sites. It didn't take long before other content creators started reaching out to him. One of those performers was fellow exclusive, Cole Connor, who suggested that Reign work with Raging Stallion. Tony Dimarco, Raging's lead director, quickly offered Reign a role in Get A Room Too.
After Tony showed Falcon | NakedSword president Tim Valenti footage and photos from the shoot, they quickly offered Reign an exclusive contract.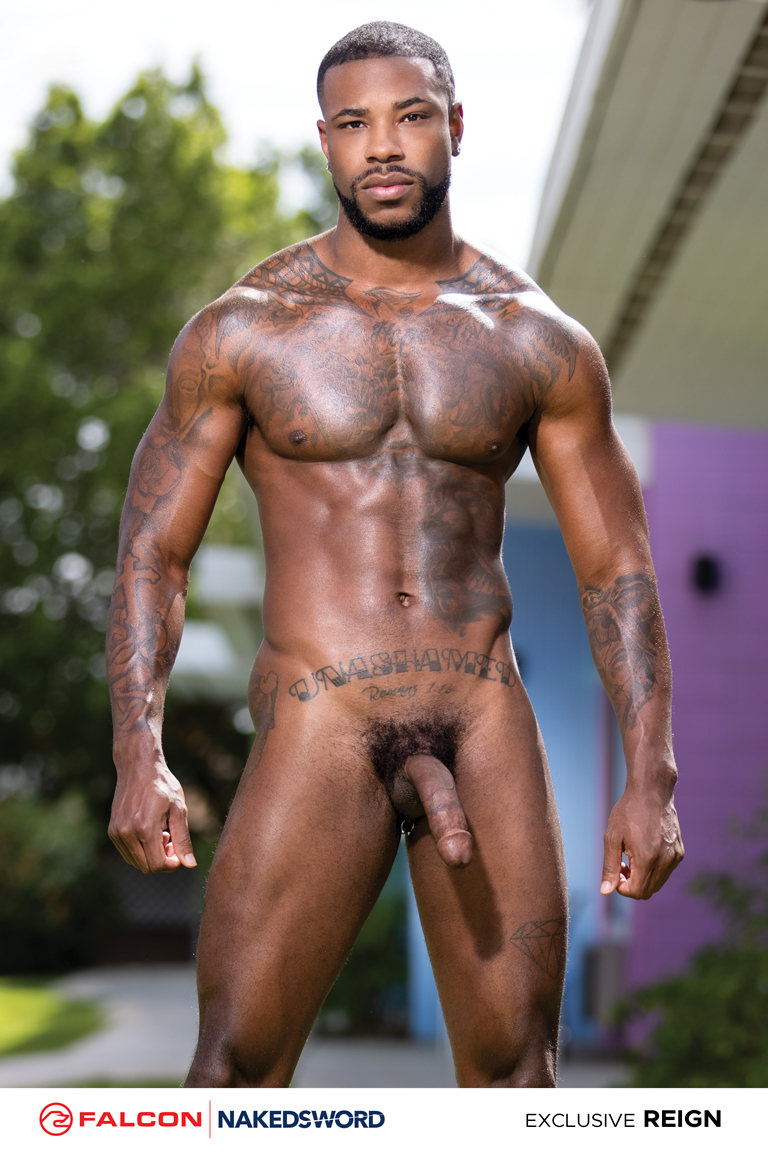 "Reign is exceptional. Not only is he a strikingly beautiful man, he's a joy to be around and an energized performer. He really loves what he's doing, and it shows. I couldn't be happier that he accepted our exclusive offer!" exclaims Valenti. "It's an honor for Falcon | NakedSword to introduce him to gay porn fans everywhere; I am sure the fans are going to embrace his talents and assets."
"When I started doing solo fan videos, I never imagined it would lead to working for the best gay porn producer in the world. Everyone at Falcon | NakedSword is amazing, and I am humbled that such an amazing company would select me to represent them as an exclusive," said Reign.
A former competitive swimmer, swim coach and lifeguard, Reign was born in Florida. When he's not creating content and performing in Falcon | NakedSword features, Reign is a foodie who loves to visit new places around the world and experience their cuisine. A low-key artist, Reign works out regularly and cares for his beloved Frenchie, Cali.
Reign is available for appearances. Booking inquiries can be made through Falcon VP Marketing Toby J. Morris, (toby@falconstudios.com). To learn more about Reign, fans can follow him on Twitter: @Reign__forever and on Instagram @whosrushin