Reign Makes RagingStallion.com Debut Topping Ian Holms in 'Get A Room Too'

RagingStallion.com, Falcon | NakedSword's site featuring rugged men and raw action, announced the release of the debut update from the upcoming bareback feature, Get A Room Too. Tony Dimarco mans the camera for the first scene in this sequel that stars new Exclusive Reign, and breakout star Ian Holms. The first scene from Get A Room Too will go live on RagingStallion.com Friday, July 9. The DVD and remaining scene downloads will become available the following Friday, July 16, 2021, on the Falcon | NakedSword Store.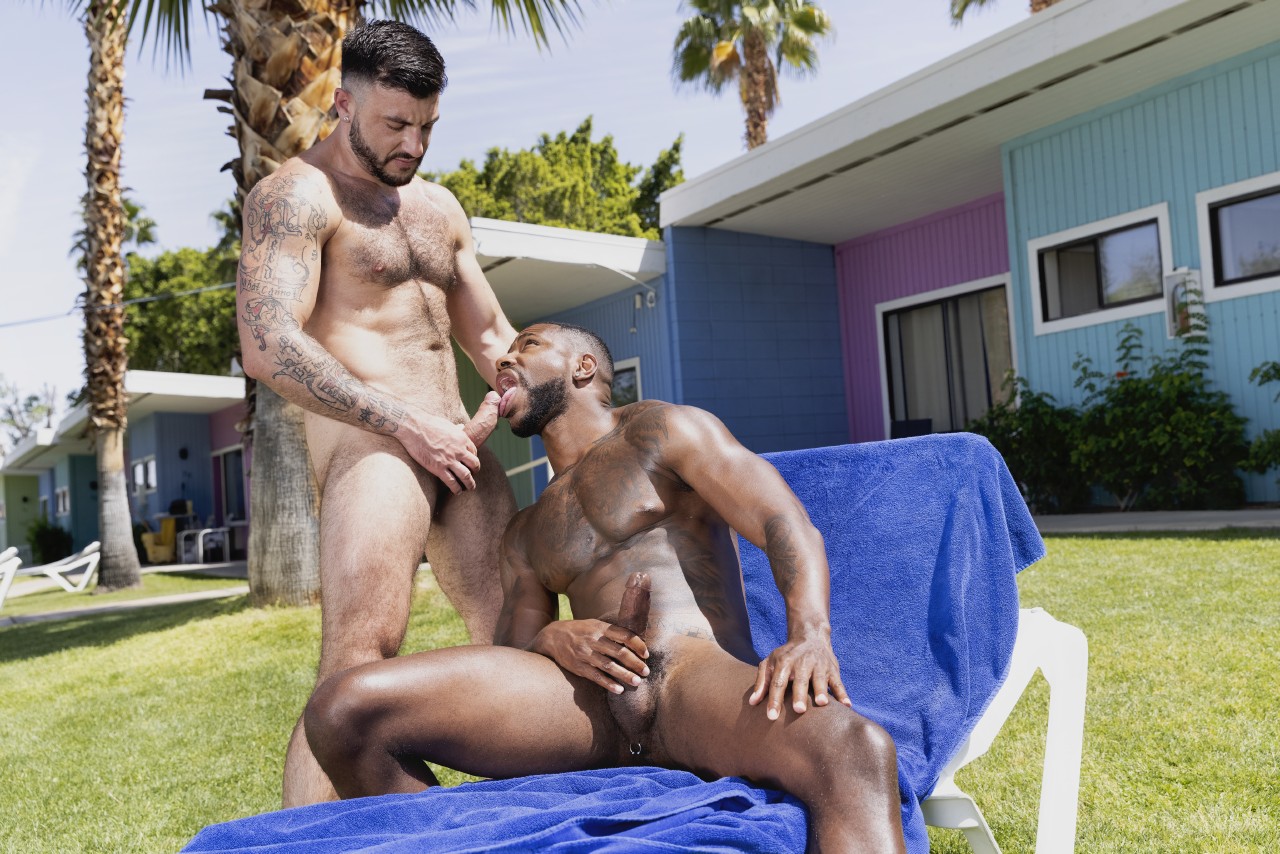 In the debut update from Get A Room Too, Reign likes sunbathing in the nude, but he needs some assistance rubbing oil all over his body. Helpful stranger Ian Holms obliges Reign with a quick rubdown of his back, but when he gets to the front, Ian notices that the nude hunk has been playing with himself. Impressed by Reign's massive meat, Ian climbs onto his chair and immediately starts sucking him dry even though they're in public with a group of bystanders sitting just feet away. Reign buries his face in Ian's furry cheeks before using his hung cock to bust him open. Focused on dominating his partner's hole, Reign doesn't give Ian a break as he slams himself into his ass and spits out some intense dirty talk. Now off the lounge chair and onto the ground, Reign continues bareback fucking the stranger's hole until Ian's uncut cock shoots out a thick, white wad of seed and Reign pulls out to cover Ian's hairy body with his own warm ropes.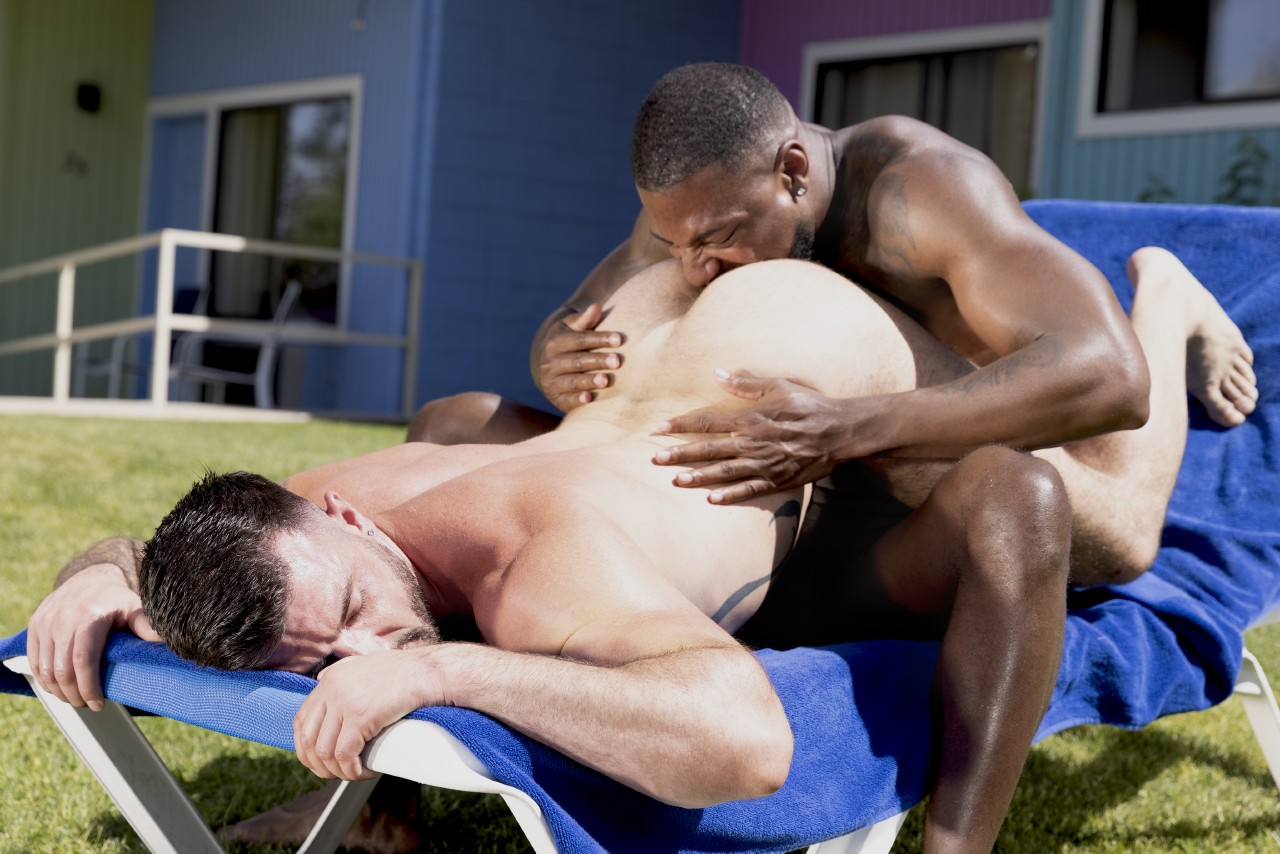 "This is a great way to kick off Get A Room Too on RagingStallion.com with an exceptional update featuring our talented new Exclusive, Reign, and hunky Ian Holmes," says director Tony Dimarco. "Both men give outstanding performances and have amazing chemistry. Get ready, fans; you're in for a treat."