Club Inferno's 'Backroom Bar Buddies' Get Gaped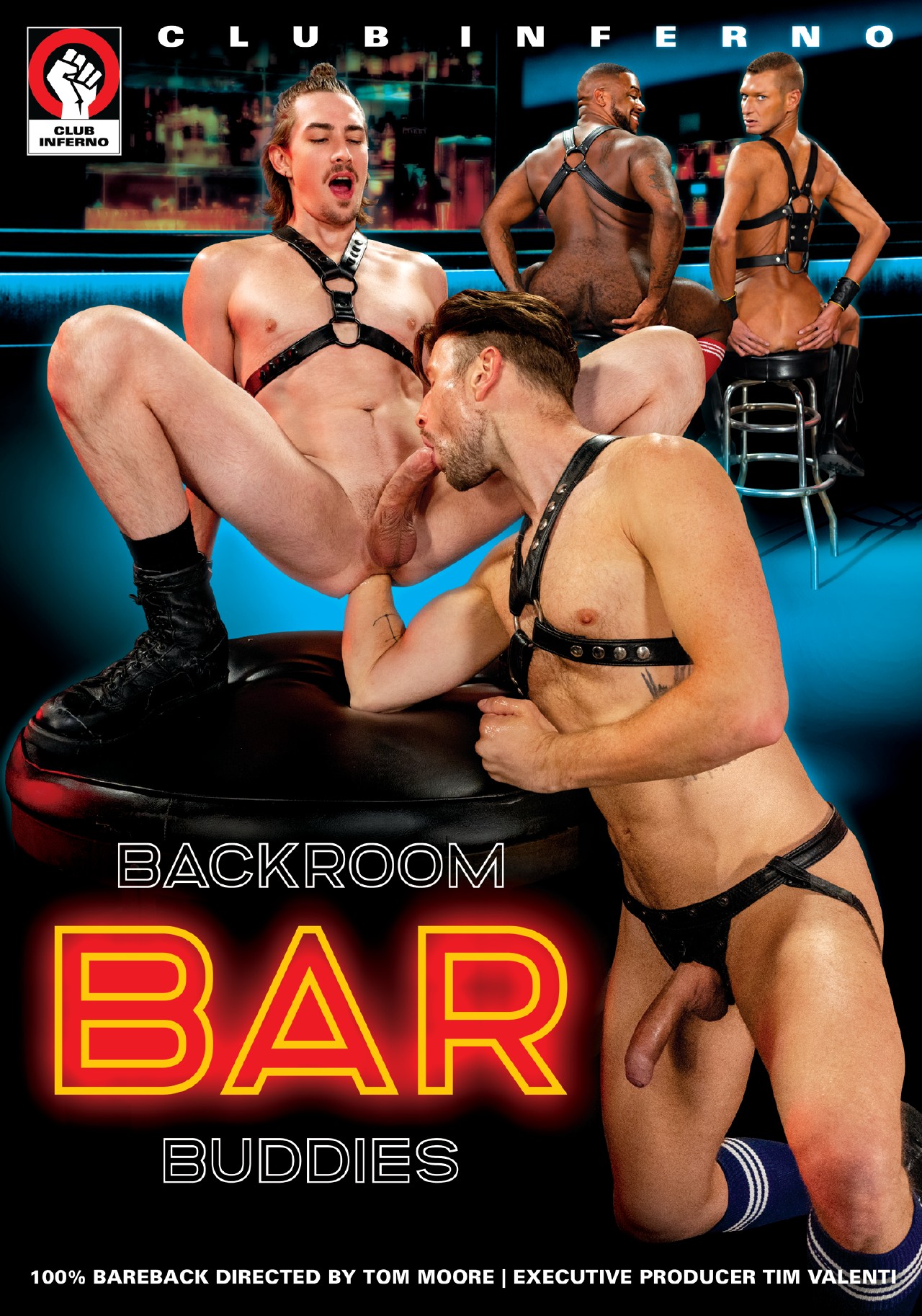 Club Inferno, the Falcon | NakedSword brand featuring gay muscle men in extreme gay porn and hardcore fisting videos, has released their latest bareback fisting feature, Backroom Bar Buddies, on DVD & Digital Download. Award-winning director Tom Moore delivers six thirsty, fist-craving hunks to the backroom to fulfill their desires. The latest Club Inferno feature is now available on DVD and Digital Download from the Falcon | NakedSwordStore.
The Backroom Bar Buddies getting their hungry holes punched includes Jack Hunter, Wrex Wylde, Micah Martinez, and Drew Dixon.
At a popular clothing optional club, the Backroom Bar Buddies get to know each other on a deeper, sexual level with their raw cocks and hefty fists. After Jack Hunter gets stood up at the club's bar, Wrex Wylde takes turns fisting Jack and Micah Martinez. When they move it to the backroom, Wrex proves his hole is up to the challenge of both Jack and Micah's fists. With an hour to use Jack Hunter as his sex to, Drew Dixon has his way with the caged slave. In the last 30 minutes of Drew's session, it's Jack's turn to satisfy his master. Looking for hot, intense fisting action? Make friends with the Backroom Bar Buddies, and let your ass get stretched to the limits!
"If you're looking for some extra special treatment, this is the bar you want to go to," says director Tom Moore. "Once these guys get behind the bar, they pay their tabs with the talents of their hungry holes."