Popular Gay Porn Superstar Andre Donovan Signs on as Falcon | NakedSword Exclusive

Newest Contract Star Makes His Exclusive Debut in NakedSword Originals' 'Train My Hole'
Falcon | NakedSword announced today that gay porn superstar Andre Donovan has been added to the studios' list of world-class exclusives. Signing on to appear in Falcon | NakedSword features over the next year, Donovan becomes a contract star for the industry's number one producer of quality gay male adult video.
Andre Donovan will make his debut as an exclusive in the second episode NakedSword Originals' new release Train My Hole. The series premieres on NakedSword.com, on Wednesday, February 2, 2022, with Donovan's debut episode going live on "The Netflix of Gay Porn" February 9.
With a well-defined athletic physique and a strikingly handsome face, Andre is 215 pounds of solid muscle standing 6-feet-2-inches tall. Primarily a top performer who serves up 9.5 inches of prime meat, Donovan captivates viewers with commanding and intense performances every time he gets in front of the camera.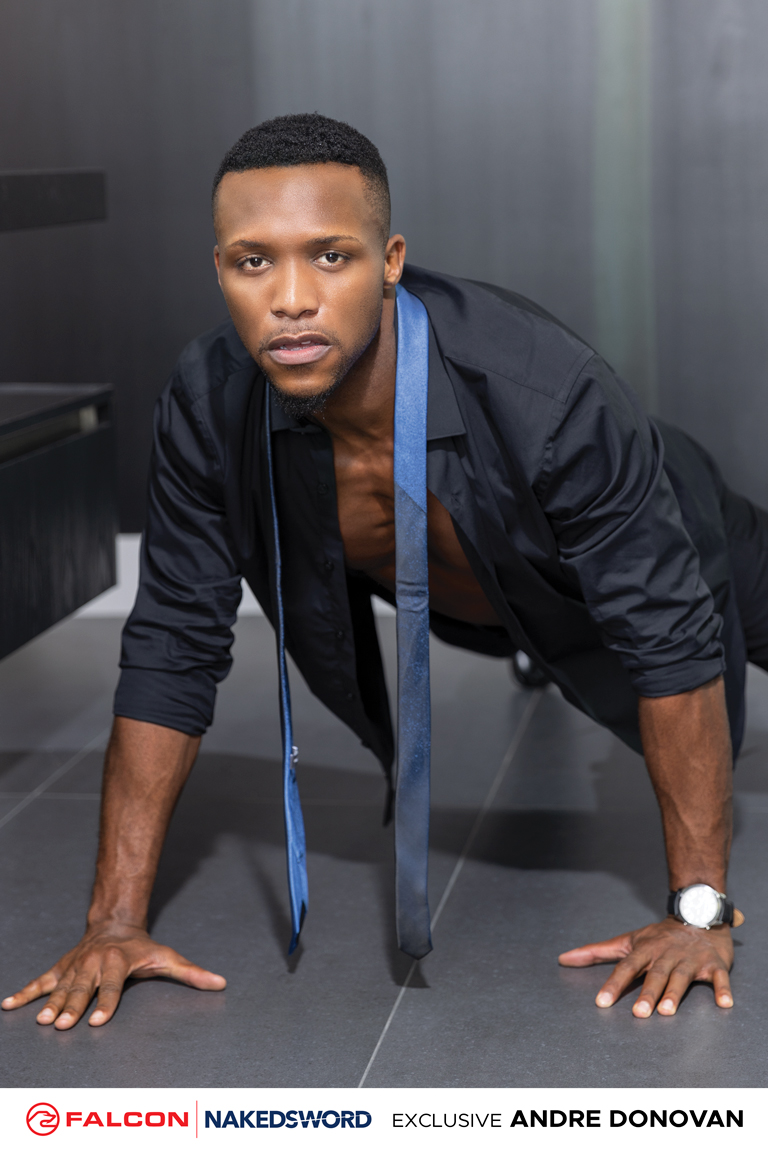 A trained theater actor who continues to perform in mainstream theater, film and TV productions, Donovan entered the gay porn world in 2014. Since then, he's appeared in productions from Falcon | NakedSword as well as other reputable studios.
His recent, exceptional work in acting-focused roles with Falcon | NakedSword ignited conversations with studio Directors Tony Dimarco and Marc MacNamara and President Tim Valenti about adding Donovan as an exclusive. Donovan felt he was ready to take his adult career to the next level and accepted the offer.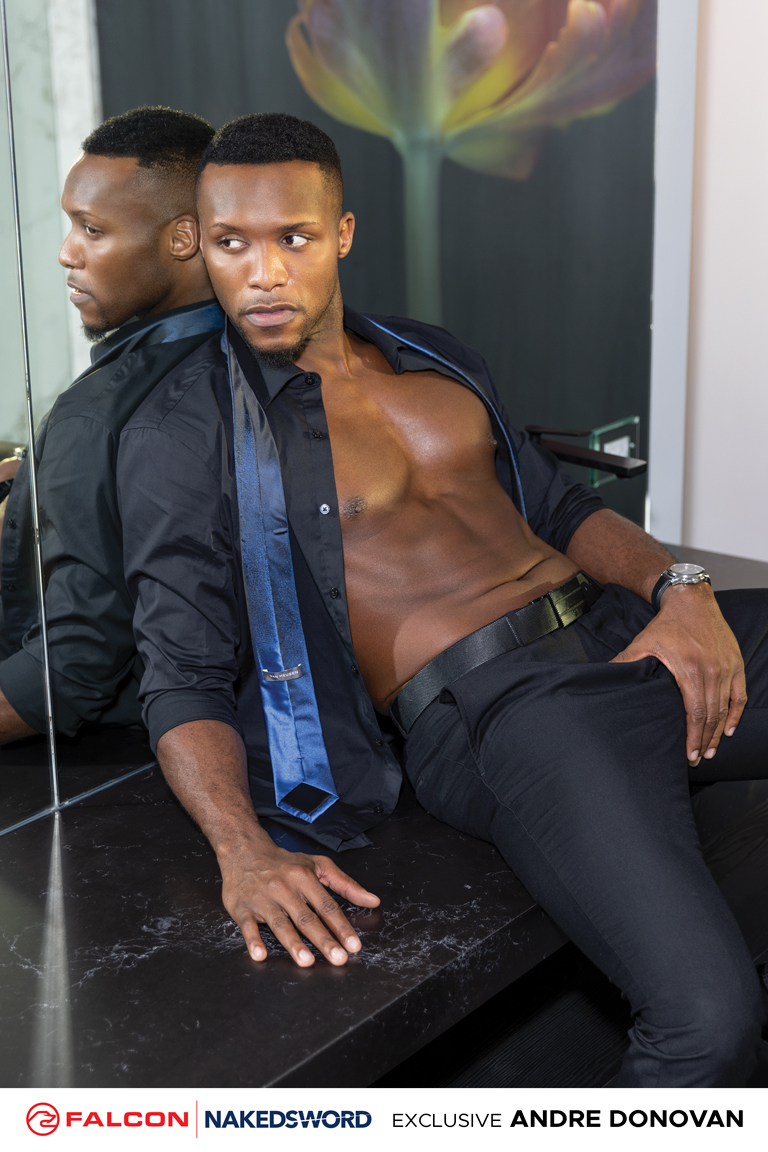 "I was beyond flattered to be asked to join the exceptional list of Falcon | NakedSword Exclusives and work with the talented directors and creative team at the studio," states Andre Donovan. "Becoming a Falcon | NakedSword exclusive really legitimizes me as a bona fide adult film actor. I feel like a real-life gay movie star, and I'm excited to spend this next year strengthening my abilities as an on-camera performer."
"It's just an amazing opportunity to add such a talent as Andre Donovan to the Falcon | NakedSword Exclusive roster. He's a charismatic and stunning stud who's an extraordinary and dynamic sexual performer, and he's got serious acting chops," states Valenti. "Andre's got that 'IT' factor, and we're honored to have the chance to show gay porn fans everywhere just how amazing he is."
Andre can be seen in Best Sex Ever, The Territory, and has several upcoming scenes in the can including a role in a groundbreaking nine-part series coming soon from Raging Stallion.
Andre Donovan is available for appearances. Booking inquiries can be made through Falcon VP Marketing Toby J. Morris, (toby@falconstudios.com). To learn more about Andre, fans can follow him on Twitter: @ AndreDonovanXO (http://twitter.com/AndreDonovanXO ), on Instagram: @valtonjackson (https://instagram.com/valtonjackson ) and on TikTok @valtonjackson (https://www.tiktok.com/@valtonjackson)