FISTING CENTRAL'S 'TAT MY HOLE' OFFERS UP THICK FISTS, HARD POLES AND INKED HOLES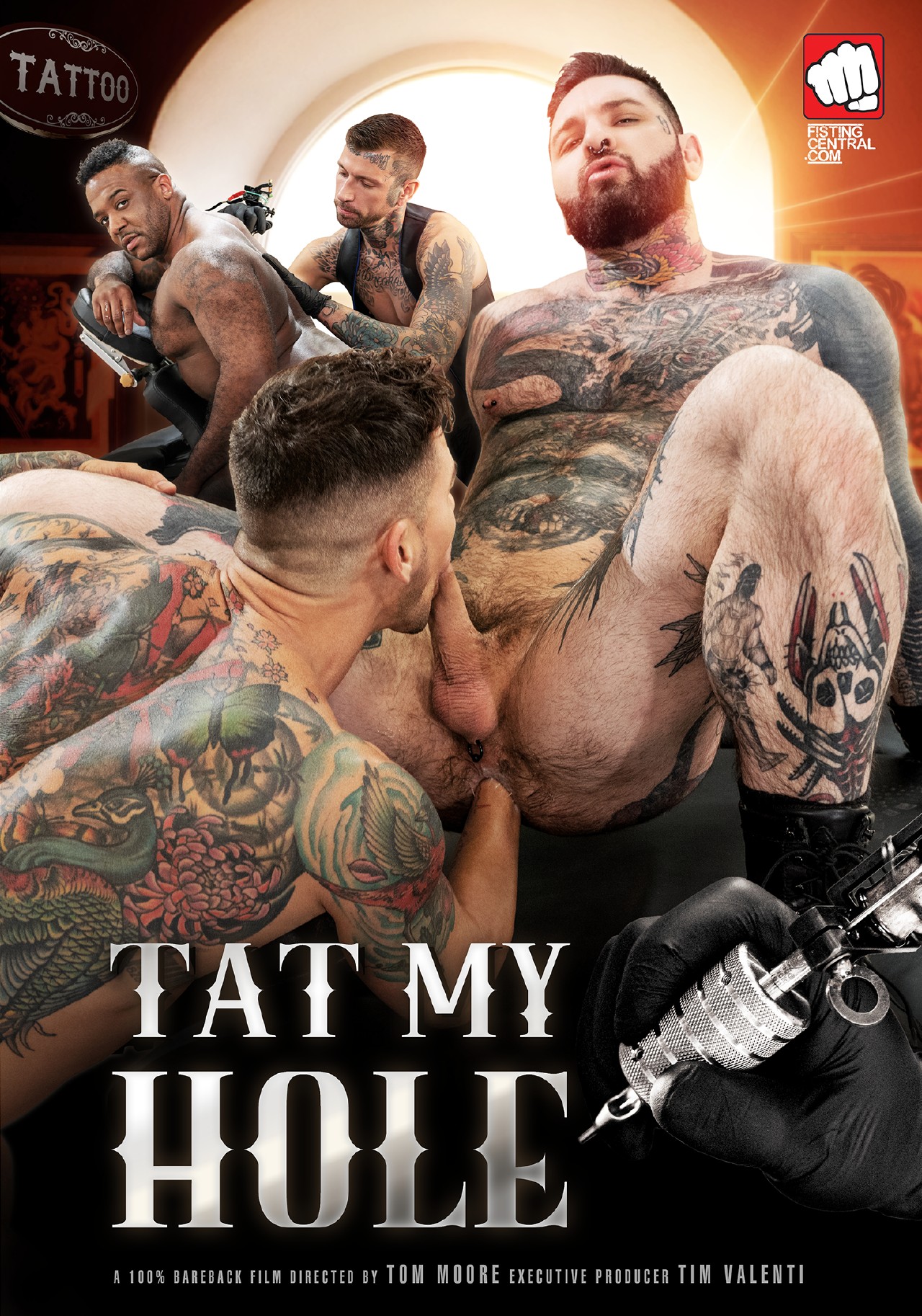 You can go to just about any local tattoo parlor for everyday ink, but there's only one place in town you can say "TAT MY HOLE" and get this uniquely artful experience. In the newest entry in the Fisting Central catalogue, award-winning fetish director Tom Moore takes viewers inside the country's horniest tattoo shop with four hunks who aren't afraid to cover their cheeks in ink and fill them with each other's fists. TAT MY HOLE debuts as a DVD and digital download today (Friday, March 24th) in the Falcon | NakedSword Store, with individual scenes premiering next month (Thursday, April 13th) on FistingInferno.com.

This brand-new hardcore feature begins with Micah Martinez arriving for his appointment with Ryan Sebastian. Instead of getting his shoulder tattoo filled in, Micah's ass gets filled, fucked, and fisted by the artist and his co-worker, Teddy Bryce. Micah repays the men by stuffing Teddy full of his bareback cock and lubed hand until each of them is busting fat loads in the middle of the parlor. Later that week, Teddy Bryce is meeting new client Archer Croft for the first time and quickly discovers that this hot stud actually gets turned on while he's being tattooed. Only minutes into the appointment, Archer's pierced cock is escaping his shorts – while he makes moves to destroy the artist's hole and get a taste of his bright-red rosebud. Not wanting to leave without getting stretched out himself, Archer gets into position for the beefy tattooed hunk to have a go at his ass and obliterate his backside until he's fully drained and left covered in cum.
"Whether you want a tattoo filled in or your asshole filled up, TAT MY HOLE will satisfy all of your urges," said filmmaker Tom Moore. "Getting inked has never been more fun."