FETISH FORCE INVITES YOU TO A HARDCORE 'PLAY DATE' WITH EXCLUSIVES COLTON REECE AND DREW VALENTINO

Only the most obedient and cock-hungry men should be invited to a PLAY DATE with handsome stud Colton Reece, and director Jasun Mark knows exactly whom to include. After all, it takes a specific crew of kinky fuckers to appreciate Colton's specialized dick appointments in the latest release from Fetish Force. Featuring the label debuts of Falcon | NakedSword Exclusives Drew Valentino and Colton Reece, PLAY DATE debuts today (Friday, April 21st) on DVD and as a digital download, with individual scenes already premiering on FistingInferno.com.
Sporting head-to-toe leather, Colton Reece first greets Quin Quire by shoving his gloved fingers down his throat before flogging the sub until he's finally deserving of penetration. Then – and only then – will Mr. Reece use his bareback meat to fuck Quin Quire's ass until he's completely drained and the bottom's insides are coated with his cum. When Derek Kage is tied down with his cock in a cage, Colton joins forces with Drew Valentino to tease, zap, and attach clothespins to the sub's vulnerable body until his bound balls are turning bright red. After a metal sounding rod is pushed through Derek's dick slit and both Drew Valentino and Colton Reece have successfully fucked up Derek's grateful hole, the dom duo prepares to shoot a fully-loaded facial to mark the end of their down-and-dirty PLAY DATE.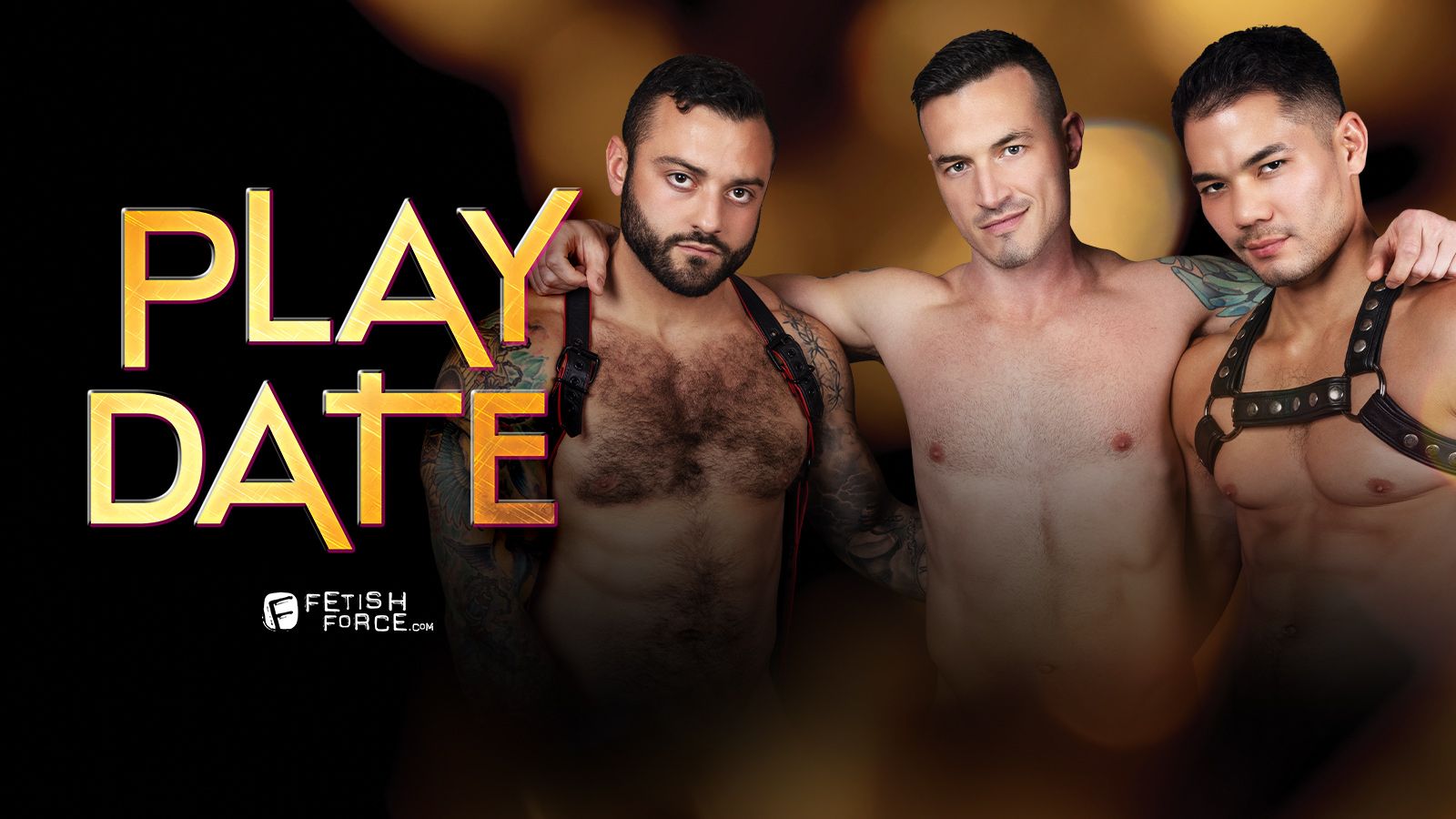 "I decided to change gears for this movie — not dark or elaborate but rather focusing more on a group of friends who are real-life players piling on and having some fun," said director Jasun Mark. "The guys really let their guards down in a safe and encouraging space, pushing each other's limits to help create what is probably my most honest and raw fetish film to date. Derek Kage's sounding scene was actually him experiencing that kind of play for the first time. It's amazing watching someone discover that kind of pleasure."