'SCRUM' World Premieres on RagingStallion.com

RagingStallion.com, Falcon|NakedSword's site featuring all-natural men in intense, raw action, announced the release of the world premiere update from the new bareback, athletic, rugby team feature, SCRUM. The debut stars Falcon|NakedSword Exclusive Cole Connor, with fan favorites Chad Hammer and Killian Knox, and was directed by award-winner, Tony Dimarco. The update goes live Friday, February 19, on RagingStallion.com.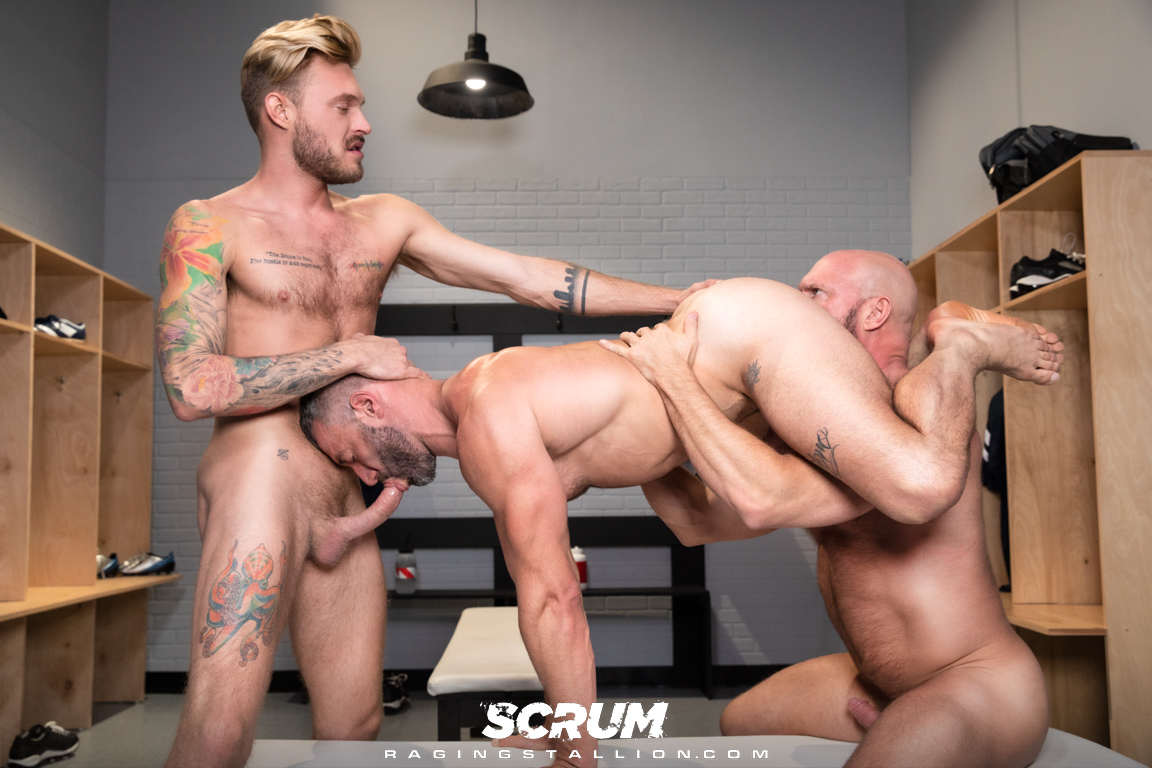 The first update from SCRUM features the Raging Stallions Rugby Team stars Cole Connor, Chad Hammer and Killian Knox in a heated locker room exchange. Cole Connor comes off the fields and hits the shower when he notices teammates Chad Hammer and Killian Knox working out some sore muscles by the lockers. As Killian is massaging Chad's shoulder, he notices the bulge growing in Chad's shorts and directs his attention to Chad's cock with his mouth. Cole takes notice of what the other players are doing and towels off so he can join them.
Instantly, Cole is between the studs getting his ass ate and his mouth fucked. The teammates are in tune with each other like a well-oiled machine, sucking and rimming with abandon, leading to Cole's hole getting double-teamed by Killian and Chad's tongues. The energy intensifies, and Killian takes charge sliding his bare cock into Cole's hole. It's not long before the ball changes possession with Cole making a quick move to blast his dick into Killian's ass bareback. The athletic maneuvers have Chad scrambling to find an opening, and he drives his post in the goal that is Cole's raw ass, while Cole is still deep in Killian. The cock sucking, ass-fucking frenzy continues as a perfectly executed series of plays where everyone wins. With Chad's cock buried in Cole's ass, Cole unloads a thick load that covers Chad's abs. To get Chad off, Cole fucks his hole until he bursts all over himself. Being the team player that he is, Cole slides inside Killian, pounding his ass until he erupts with a fountain of cum. Everybody SCORES!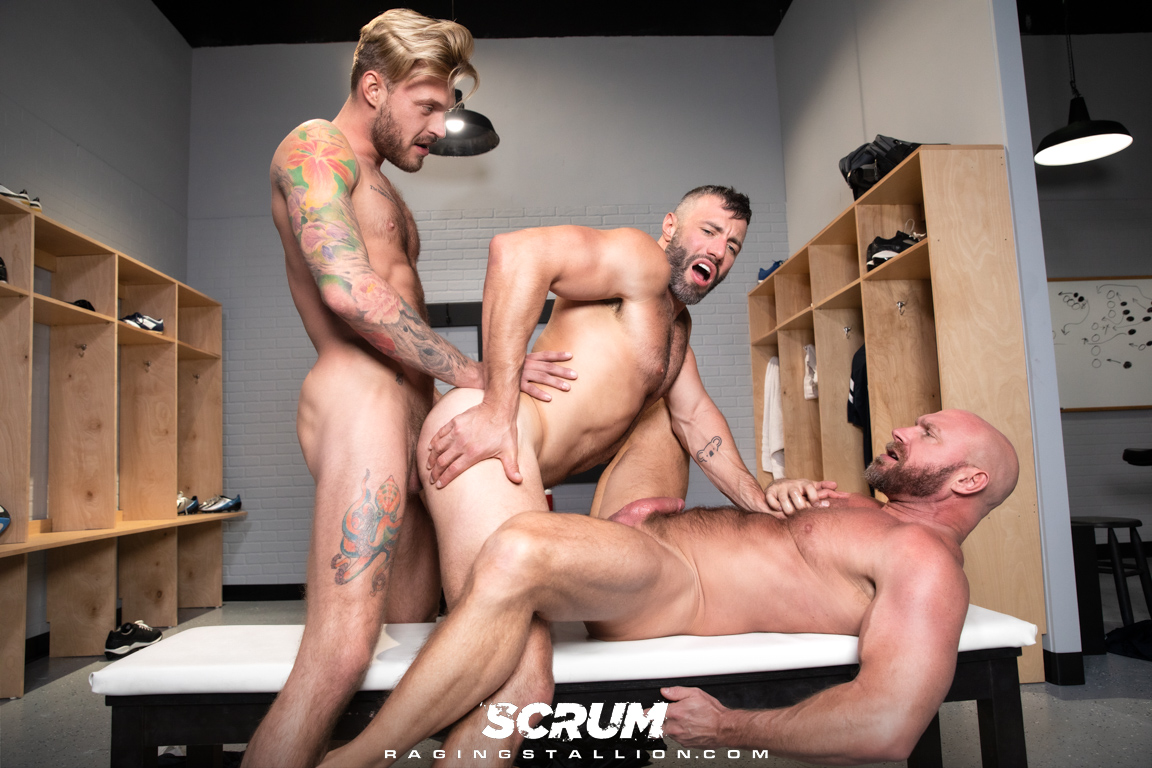 "There's just something about rugged and sweaty men getting off together in the locker room after a game that really gets us going," says director, Tony Dimarco. "Our new Exclusive Cole Connor knocks it out of the park with his energy and his natural and authentic chemistry with Chad and Killian."