Winter 'Skyy Riders' Debuts on FalconStudios.com

FalconStudios.com has announced the exclusive world premiere of the debut scene from its latest bareback feature, Winter Skyy Riders. For the ice-cold scene, famed directing duo Raph North and Iza Elle showcase fan favorite model Drew Dixon and newcomer Kenzo Alvarez for both performers' first-ever Falcon project. The debut scene from Winter Skyy Riders will premiere March 18, on FalconStudios.com and is available for promotion through the Buddy Profits affiliate program. The full DVD and scene downloads will be available tomorrow on the Falcon | NakedSword Store.
In the debut update of Winter Skyy Riders, muscle jock Kenzo Alvarez is looking for someone to help him warm up after a long hike in the snowy mountains. Walking along the trail, he discovers a very horny Drew Dixon who's soon dropping to his knees and swallowing his cock. The two slip out of their snow gear right as Kenzo slips his long dick into Drew's hole in the middle of the snow-covered wilderness. With his pants around his ankles, Kenzo keeps his cock warm by repeatedly thrusting it inside of Drew as the verbal bottom leans against a tree for support. Kenzo uses his full force to rapidly bareback Drew's ass and only gives his hole a rest when he's ready to pull out and bust a creamy load all over Drew's naked body.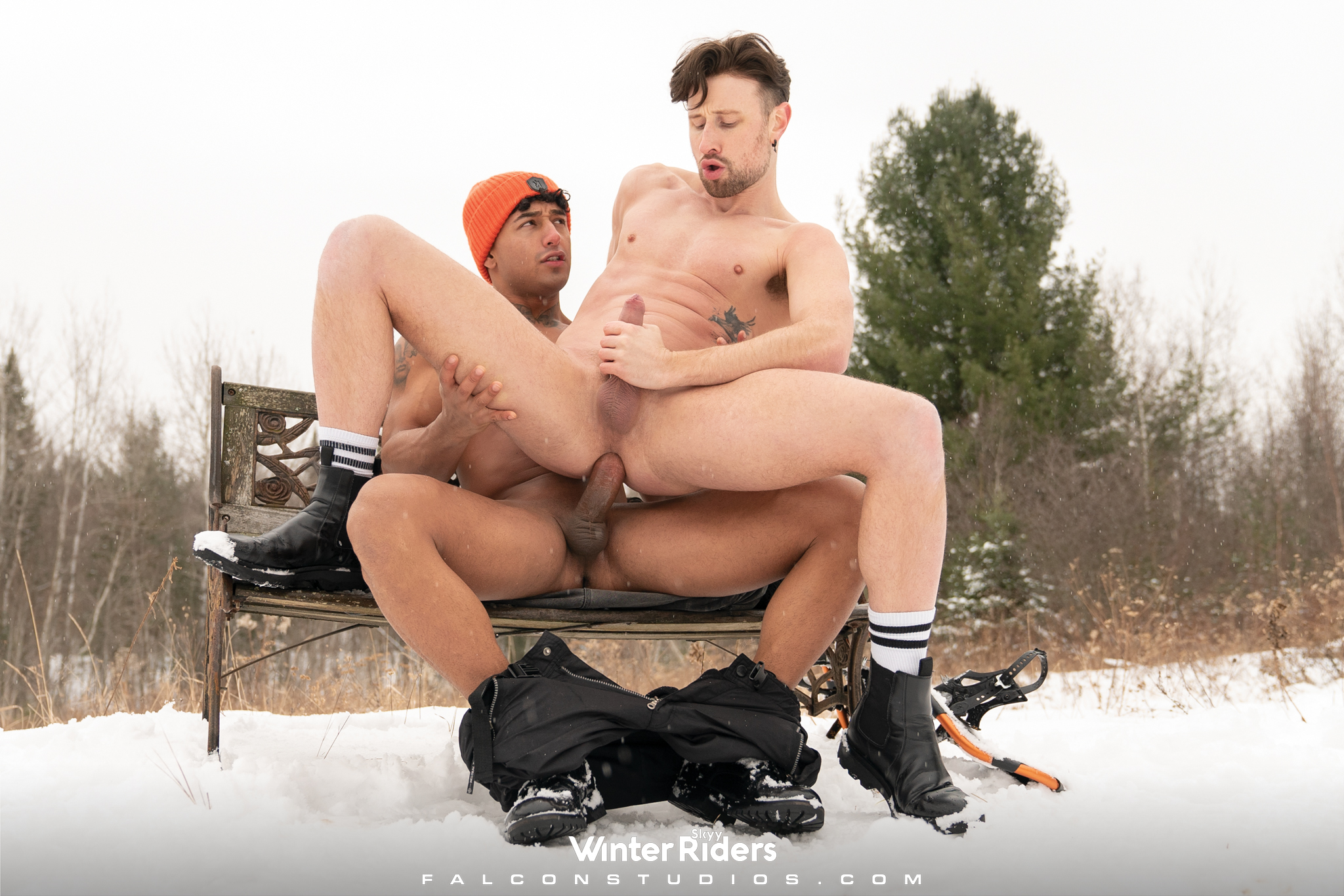 "Not every guy out there is willing to have sex completely naked in the winter snow, but Drew Dixon and Kenzo Alvarez were game and really kicked off Winter Skyy Riders in the best way possible," says co-director Iza Elle.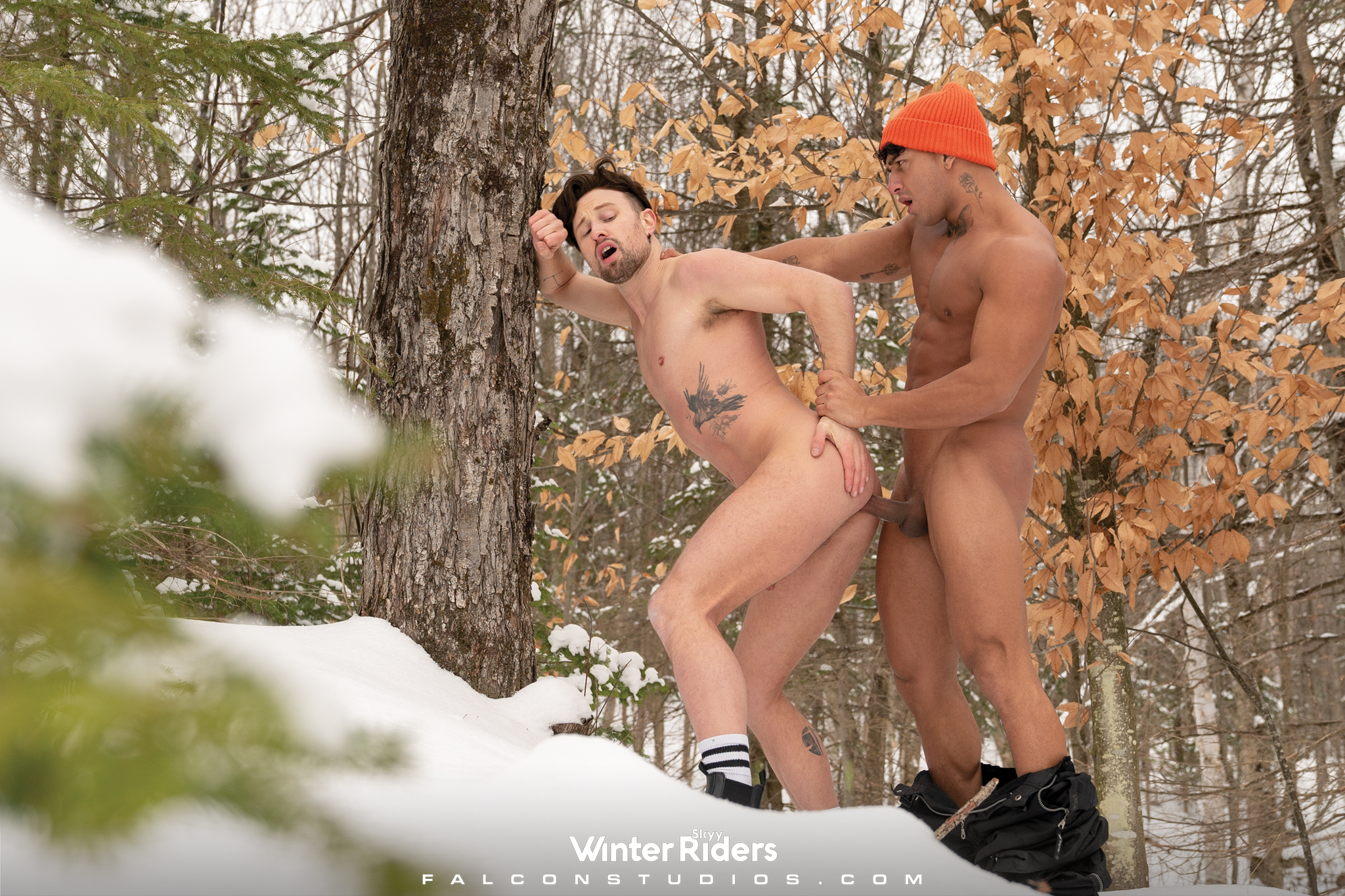 "FalconStudios.com, featuring over 2,500 amazing gay adult scenes, and the world premiere of the debut scene from 'Winter Skyy Riders' starring Drew Dixon and Kenzo Alvarez, is available for promotion through the Buddy Profits affiliate program."